Gain a deep understanding of AI through its psychological problems, blunders, mistakes, and epic fails.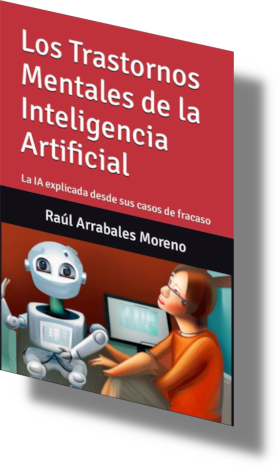 Do you want to have a realistic vision of the current and future capabilities of Artificial Intelligence? Do you want to learn about AI in an easy and fun way? Then, TMIA is your reference book (only available in Spanish). Mere compilations of use cases and exaggerated success stories often provide a distorted view of what Artificial Intelligence really is. In Mental Disorders of Artificial Intelligence we focus on the psychological problems of artificial minds to truly understand the impact of AI on our lives, businesses and society.
The book is organized into three parts: first we will learn what intelligence is made of, then we will analyze some clinical cases of disturbed artificial minds and, finally, we will explore the integration of human and artificial minds.
More info about the book at www.TMIA.es.